Our group this morning at the Ford House consisted of many first-time birders.  It was as delightful to see their reactions to the birds they could see as much as it was a delight to see the returning migrants ourselves.  The group was led by me, Bill Rapai (President, G. P. Aududon) and Jim Szelc, who used to carry the telescope for the crowd.  In this covid cautious Bird Walk era, we rely upon him for dispensing great information and encouragement as well as his knowledgeable commentary.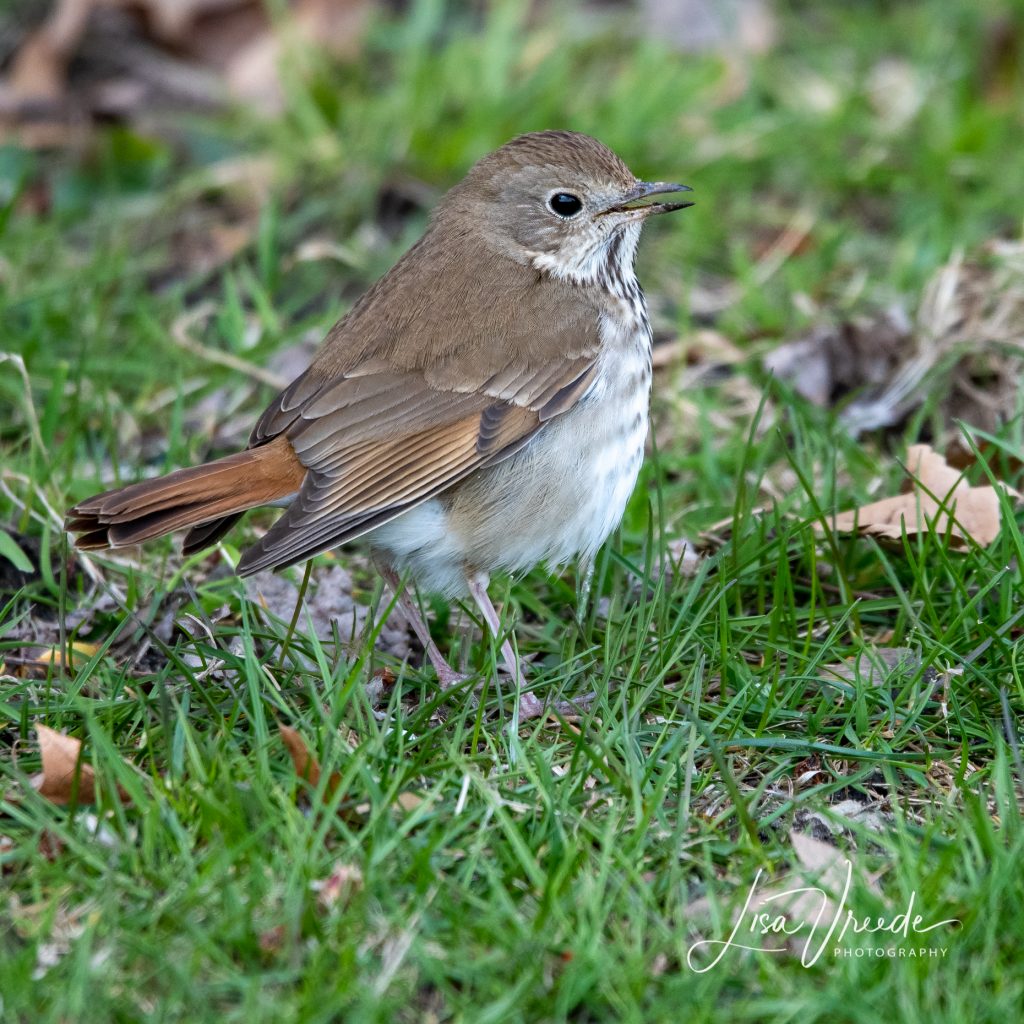 Tree Swallows had returned and were very vocal over the middle section of Bird Island, landing on the bare branches of the central tree and then taking off in pursuit of insects.  A solitary Chimney Swift joined them in the sky, and we noted the different wing beat between the two aerialists.  Yellow-rumped Warblers, both species of Kinglets, a single Yellow-bellied Sapsucker and a Hermit Thrush were also located.  Along the edge of the water where it meets the brush, important habitat to preserve, we spotted two stunning Swamp Sparrows and a Winter Wren.
Of course, Red-winged Blackbird males were all over, engaged in territorial skirmishes.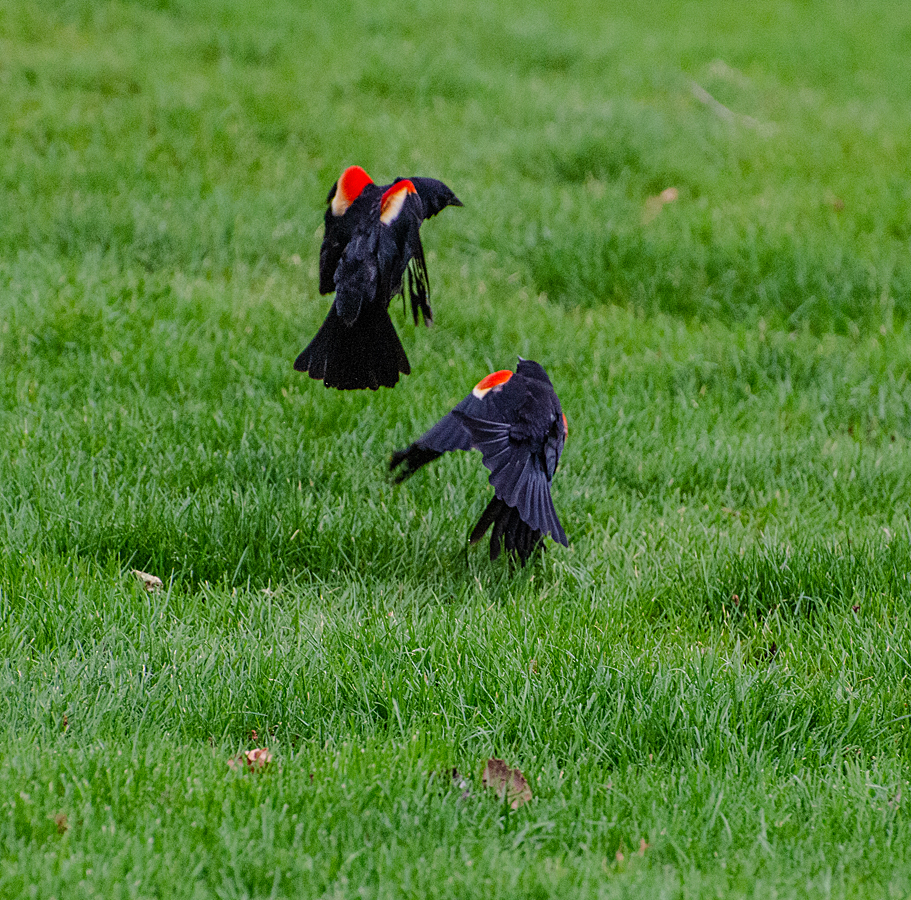 The water brought us other beautiful species including Wood Duck and Bufflehead.  Forster's Terns were gracefully flying along the water near the G. P. Woods Park and moments later we were able to make comparisons to a Bonaparte's Gull who put on quite the show as it circled around the cove in search of fish near the surface.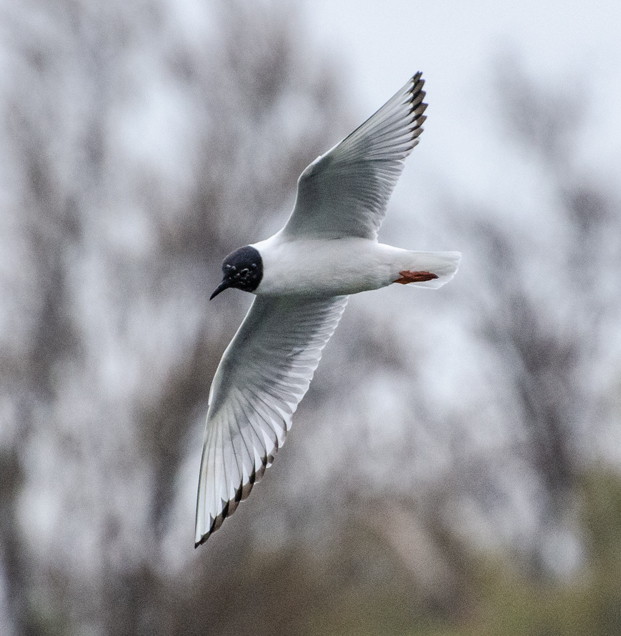 Killdeer and Robins were already on nests. We had a great look at a Baltimore Oriole Nest left hanging from last year, an educational piece as a few in our group had not realized that they stayed and nested. There were lots of vocalizations by the Red-bellied Woodpeckers which led to a discussion about the sad fact that European Starlings will sometimes usurp the resident Woodpeckers to claim the nesting cavity that they just finished for themselves.
One of the Canada Goose pair already had young ones that they were vigorously defending against anyone that got too close.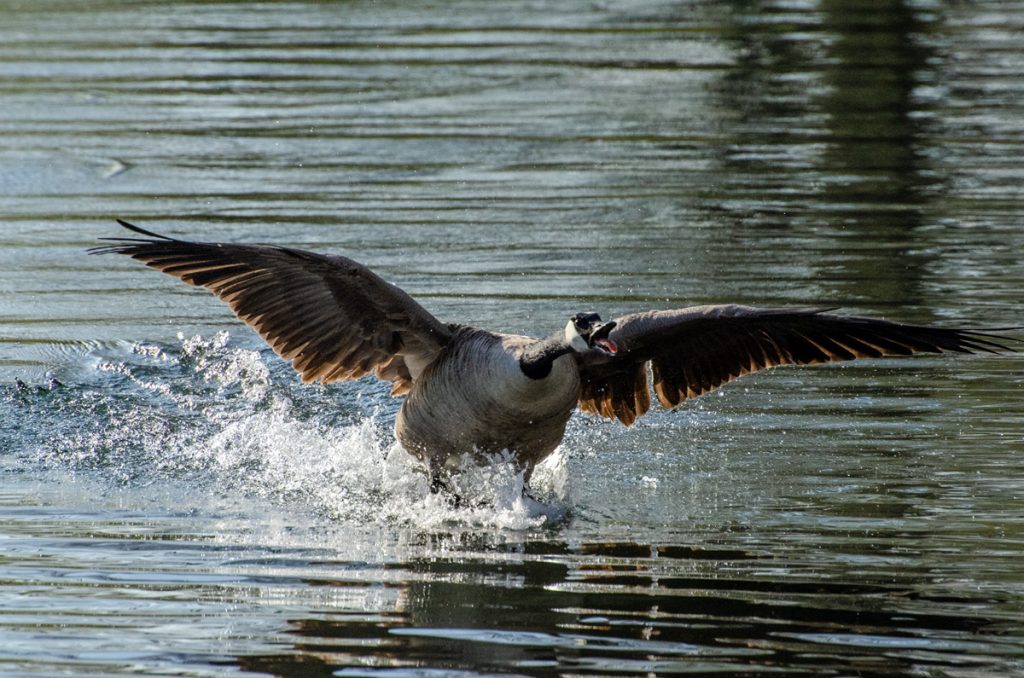 Lots of bird species were on the move and gave us opportunities to compare wing beat style and speed.  Great-Blue Heron and Double-crested Cormorants flew high overhead while the female Belted Kingfisher paraded back and forth in the cove.
The Red-tailed Hawk was very obvious when we first arrived.  We were unable to locate a nest as in years' past.
All in all, a wonderful two hour relaxing stroll, with the good fortune of fine looks and observations of 41 species of birds.
Many thanks to Bill Rapai for his photos of Red-winged Blackbirds, Canada Goose and Bonaparte's Gull and to Lisa Vreede for her photo of the Hermit Thrush.
Rosann Kovalcik, Co-Leader
Birds seen on April 24, 2021 at Ford House
Canada Goose 
Mute Swan 
Wood Duck 
Mallard 
Bufflehead 
Pied-billed Grebe 
Killdeer 
Bonaparte's Gull 
Ring-billed Gull 
Forster's Tern 
Double-crested Cormorant 
Great Blue Heron 
Red-tailed Hawk 
Yellow-bellied Sapsucker 
Red-bellied Woodpecker 
Downy Woodpecker 
Northern Flicker 
Blue Jay 
American Crow 
Black-capped Chickadee 
Tufted Titmouse 
Tree Swallow 
Golden-crowned Kinglet 
Ruby-crowned Kinglet 
White-breasted Nuthatch 
Brown Creeper 
Winter Wren 
European Starling 
Hermit Thrush 
American Robin 
House Sparrow 
Chipping Sparrow 
Dark-eyed Junco 
White-throated Sparrow 
Song Sparrow 
Swamp Sparrow 
Brown-headed Cowbird 
Common Grackle 
Yellow-rumped Warbler 
Northern Cardinal