The Kirtland's Warbler is an endangered songbird that nests almost exclusively in the jack pine forests of a small region of northern Michigan. This bird can be recognized both by its striking plumage (broken white eye ring, bright yellow chest, and blueish gray back) and its cheery, almost constant song ("chip-chip-che-way-o!") sung from the young jack pines. But don't let its size fool you; this little bird is a fighter! Dependent on fire for its habitat, it returned from near-extinction like a tiny Phoenix rising from the ashes.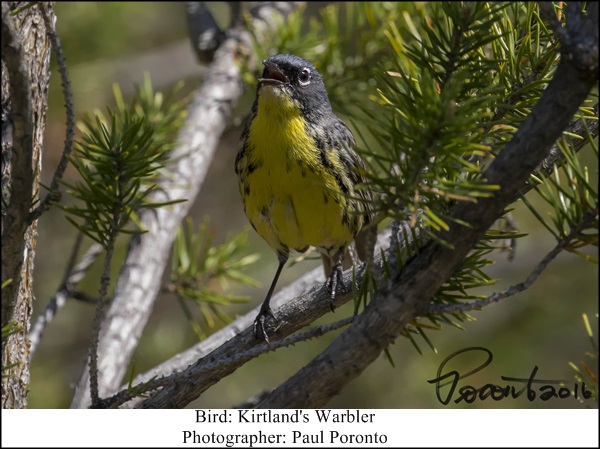 In honor of this bird's remarkable comeback, people gather annually to the Kirtland's Warbler Festival, held in Roscommon, MI. This year's event kicks off on June 3rd with a presentation held at the Ralph A. MacMullan Center, also in Roscommon. The following day, June 4th, activities run from 7:00am-5:00pm (click here for a full event program). From 2:30-3:30pm, Rosann Kovalcik, owner of Wild Birds Unlimited Grosse Pointe Woods, will be giving a talk about how to attract birds to your backyard with suggestions on feeder placement, types of feeders, providing water, offering shelter, and using native plants. Other highlights include tours of Kirtland's Warbler nesting sites, nature presentations, and even a 5k run!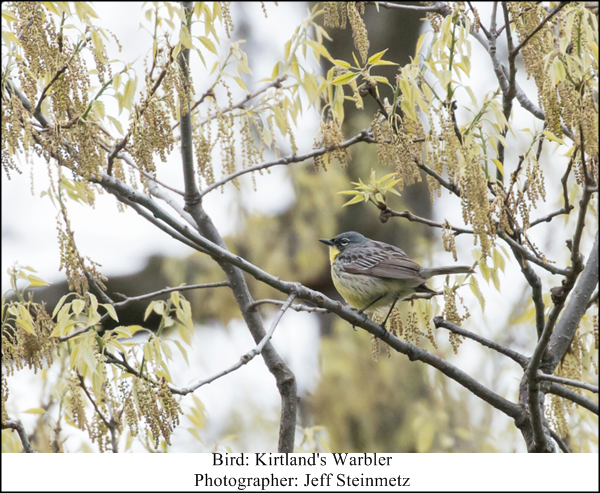 Be sure to mark your calendars for this exciting Pure Michigan event.
Contact Huron Pines at (989) 448-2293 x 21, email info@huronpines.org, or visit the Kirtland's Warbler Festival website here. Tickets are $25 per person.
Enjoy your birds!
Have you joined our email list? Click here to sign up, it's free and gives you access to sales, coupons, nature news, events, and more!